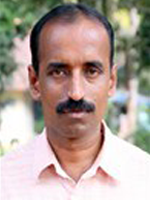 PRESIDENT[ JATHEENDRAN.K.V]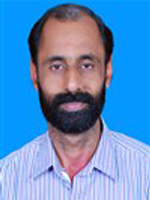 MANAGING DIRECTOR [SASI K]
Registered as Trikaripur Town Co-operative Bank on 31.03.1951 as per section 10 of the Madras Cooperative Societies Act, 1932 comprising of 3 villages; ie North Trikaripur and south Trikaripur villages of Trikaripur grama panchayath and Udinur village of Padne Grama Panchayath, as the area of operation which were included in the then Kasargod Taluk of South Canara District, started functioning on 19.04.1951 as a part of concentrating more on service aspects, the Institution was renamed as Trikaripur Service Co operative Bank from 18.03.1961 consequent on the enactment of the Kerala Cooperative Societies Acts 21 of 1969 in order to render more services in the field of agricultur the bank started functioning as Farmers Service Co operative Bank from 17.03.1971 which was included in the category of Primary Agricultural Credit Societies (PACS)
The resolution for organising a society was adopted in the meeting held on 13.01.1951. The society started with 297 members. In the first general body meeting held on 12.04.1951, 127 members attended and Sri. K. Govinda Poduval presided over. The following were elected unanimously as the members of the board of directors.
1. Sri. C.M. Padmanabhan Nair
2. Sri. K.V. Kammaran
3. Sri. K. Govinda Poduval
4. Sri. T.V. Chaviniyan
5. Sri. Anjillath Aamad
6. Sri. M.A. Abdul rahman
7. Sri. P. Chinda Poduval
8. Sri. K.V. Kunhiraman
9. Sri. Theni Kunhiraman
In the first meeting of the board of directors held on 12.04.1951. Sri. K. Govinda Poduval, Sri. Chinda Poduval and Sri. C.M. Padmanabhan Nair were elected as President, Vice President and Treasurer.The bank was functioning as Class III upto 30.06.1981; and classified as Class II with effect from 01.07.1981; Class I with effect from 01.04.2006 and Class I special grade from 01.06.2013.The bank was computerised in the year 2003;and core banking facility was implemented in 2014. Western Union Money Transfer facility is also implemented now.
Other Services
In addition to banking transactions fertilizers and pesticides required for the agriculturists are distributed at reasonable rates. Rice, pulses and spices supplied by The Kerala State Co operative Consumer's Federation are distributed to the Neethi Stores run by the bank. Safe deposit locker facility is available at the Head office main branch at Trikaripur and at Nadakkav Vanitha Branch.
A sum of Rs.2000 is being given further funeral ceremonies of a deceased member. It has been decided to sanction pension to those members above the age of 70 years.(condtions apply)Number of members and paid up share capital, working capital, deposits and loans outstanding at the year ended 2013-14are as shown below:
| | | | | |
| --- | --- | --- | --- | --- |
| SL.NO | ITEM | NO. | AMOUNT | |
| 1 | Share | a)A Class | 10804 | 4613750 |
| | | b)B Class | | 1098500 |
| | | c) C lass | 16190 | 88115 |
| | | d)D Class | 147 | 14700 |
| | | Total | 27141 | 5815065 |
| 2.Working Capital | | | | 69 crores |
| 3. Deposits | | | | 68 Crores |
| 4. Loans | | | | 58 Crores |